Mobile Storage Containers in Wilmington - Badger Box Storage
Is it almost time to make your next move? Avoid the hassles and headaches associated with traditional moving trucks and storage units, and try a Wilmington mobile storage container rental instead. At Badger Box, we're excited to offer an innovative new method for storing and transporting your personal items. Whether you're looking to rent a mobile storage container to quickly move your things from one place to another, or you're searching for a long-term storage solution, we're here to help. If you've been hunting on the internet for a "storage near me", then you're in luck. Call Badger Box today to find out how renting a mobile storage unit in Wilmington, North Carolina can help make your next move stay stress-free.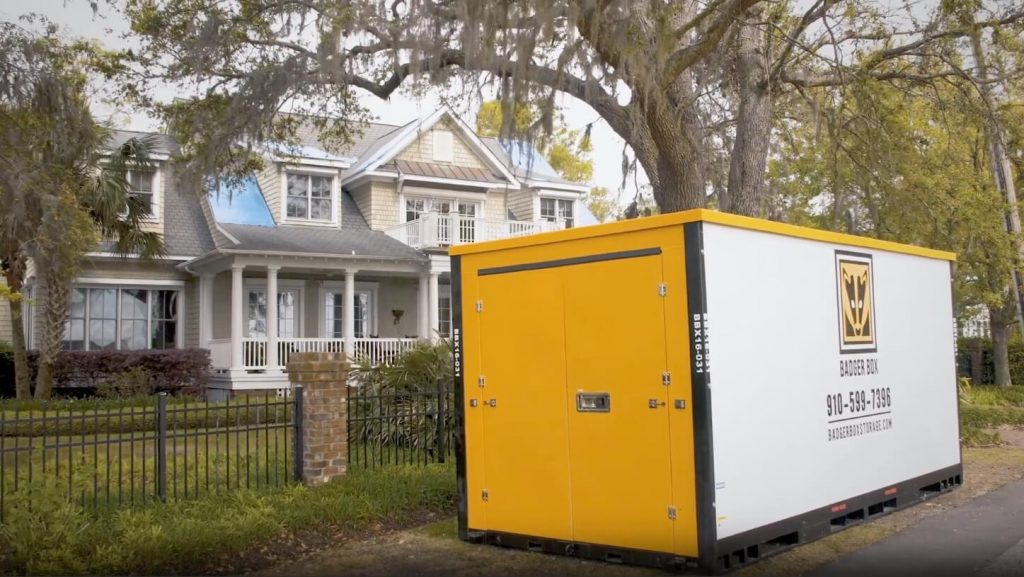 Benefits of a Badger Box Mobile Storage Unit Rental
The traditional way of moving can be frustrating and costly. Not only do you have to rent a moving truck, but you're responsible for paying temporary insurance, diesel fuel prices, mileage and extra fees for multi-day use of the vehicle. Badger Box is proud to present an entirely new way to handle this common problem. When you rent a mobile storage unit or container, we bring the storage unit to your front door. Simply load it up with your furniture, boxes and personal belongings and secure the items well. Then we'll come pick it up and take it to your new place across the city, or store it for you. If you choose to store your items, just give us a call when you're ready to have your Wilmington storage unit delivered, and we'll leave it on your new doorstep. Empty it out and we'll haul it away when you're ready.
Wilmington Mobile Storage Unit Rental
Looking for a Mobile Storage Unit Rental in Wilmington, North Carolina?
Why choose Badger Box for your next mobile storage unit rental in Wilmington, North Carolina? In addition to our fast, friendly and reliable services, our storage units are made from the most quality materials in the industry. Badger Box provides mobile storage units (storage containers) made from steel, with a holding capacity of up to 10,000 pounds. They're also extremely wind resistant, up to 120 mph and come with 2 vents, which will reduce humidity and ensure proper ventilation. With 20 tie rings, securing your items is never a problem. Our Cardinal Mule moving system provides a level lift so your items will be handled gently every moment of the way.
Which Size is Best for Your Wilmington Mobile Storage Unit Rental?
Badger Box mobile storage units come in both 16' and 20' sizes. The 16' box is recommended for homes and apartments with less than four rooms. If you need to move a large home or business, then the 20' box should provide just the right amount of space to store your valuables.
On the Hunt for a "Storage Unit Rental Near Me" or a "Mobile Storage Rental Near Me"? Call Badger Box Today
Ready to get your mobile storage unit delivery? Call Badger Box and speak with our friendly staff. We're ready to answer all your questions and can also schedule a convenient time for your Badger Box mobile storage unit drop off and pick up.