Portable Storage Wilmington NC - Convenient & Affordable Solutions
Does the thought of renting a moving truck stress you out? Then look for a new solution for your next move. At Badger Box, we enjoy providing high quality, convenient portable storage units in Wilmington, North Carolina. A Wilmington portable storage rental takes the headache and anxiety out of the moving process. Want to find out what a portable storage unit rental can do for you? Find out by calling our office. Our friendly staff will be happy to explain how our portable storage solution is the best in the area.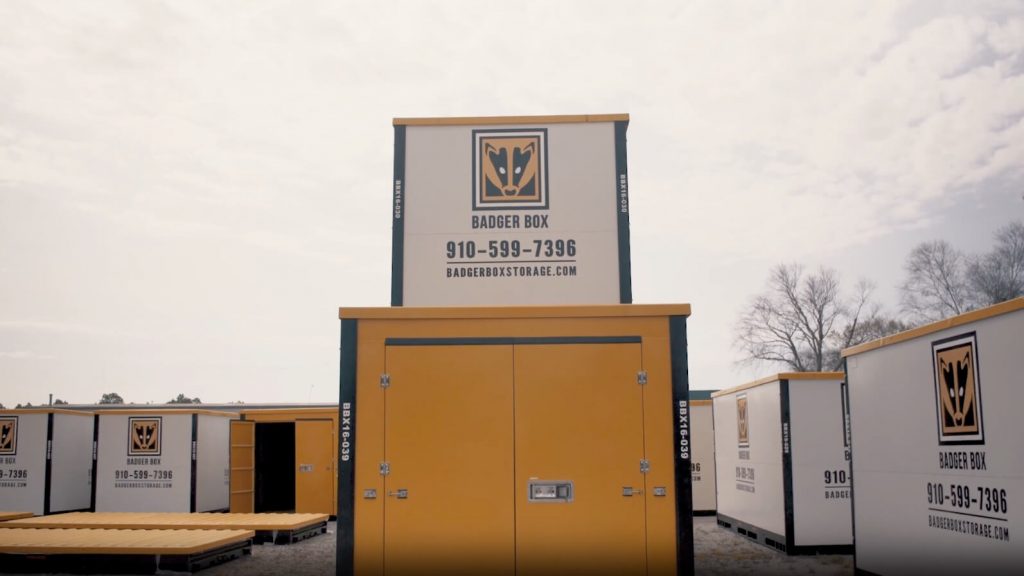 What Makes a Portable Storage Unit Rental Better than a Traditional Storage Unit?
In the past, people had to rent a moving truck when they got a new place. Not only was this expensive because of the diesel gas and extra hidden fees, but you also had to spend the entire day driving around town. Now you can stop throwing away your time and money because Badger Box offers top-notch Wilmington portable storage solutions and high-quality portable storage containers.
We will deliver the storage rental to your location, so you can fill your storage unit on your own schedule. Once it's full, and well secured, we'll send our experienced drivers to either take it to your new home, or store it at our facility. If you choose to store your items for a month or two, simply give us a call when it's time to unload your items, and we'll drop it off so you can unload it at your leisure. Then, we'll haul away the empty container, so you can spend more time enjoying your new place instead of stressing out during rush hour traffic.
Wilmington Portable Storage Rental
The Best Reasons to Choose Badger Box for Your Portable Storage Rental
What makes Badger Box stand out from the competition? We use the highest quality steel containers, capable of holding up to 7000 pounds of weight and can withstand winds of 120 miles per hour. Not only are our Wilmington portable storage units extremely durable, but they also have two vents for proper air flow and marine resistant wood flooring so you can pack with confidence. Tying and securing your items will be a cinch, because we offer 20 different welded tie down rings at both the three foot and five-foot levels. And, our innovative Cardinal Mule moving system provides a gentle, level lift every time so you'll know your items are always well cared for. On top of that, we also offer $2,000 worth of complimentary insurance for all our clients.
Need A Quality Storage Unit in Wilmington, NC? Call Badger Box Today
Still on the search for a dependable storage unit in Wilmington, North Carolina or the surrounding area? Then call Badger Box. Our team of friendly professionals has what it takes to ensure your next move is a stress-free success. Contact our office for more information about our portable storage unit sizes. We can also help schedule the perfect time for your next drop off or pickup or you can also book a Badger Box conveniently online from our website.