The Badger Box Quality Difference - Experience Reliable Storage Solutions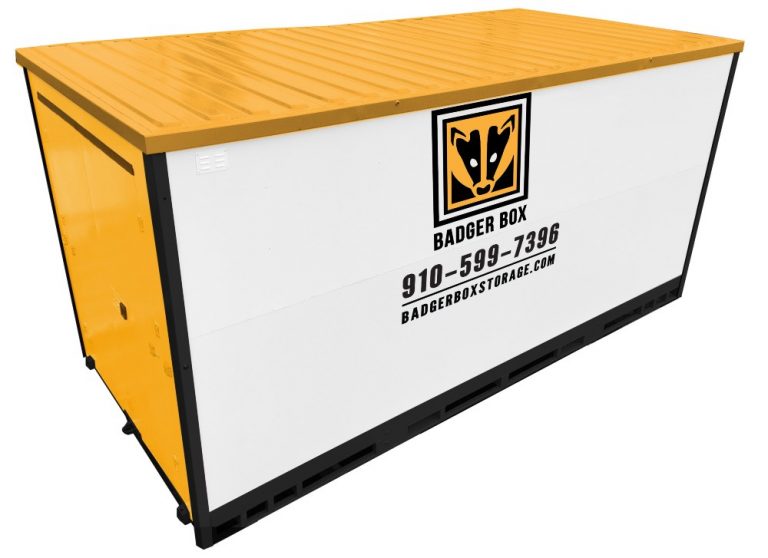 The Badger Box Self Storage Quality Difference in Wilmington & Surrounding Areas
If you are renting a portable storage unit for either on site storage or moving, you should have the peace of mind knowing that your belongings are protected. Unfortunately, not all portable storage units available for rent are created equal.
At Badger Box we take pride in offering the highest quality containers available for rent in Wilmington market. Our containers have been specifically designed to offer the utmost functionality and protection.
Here Are A Few Of The Features That Set Badger Box Apart & Why They Matter To You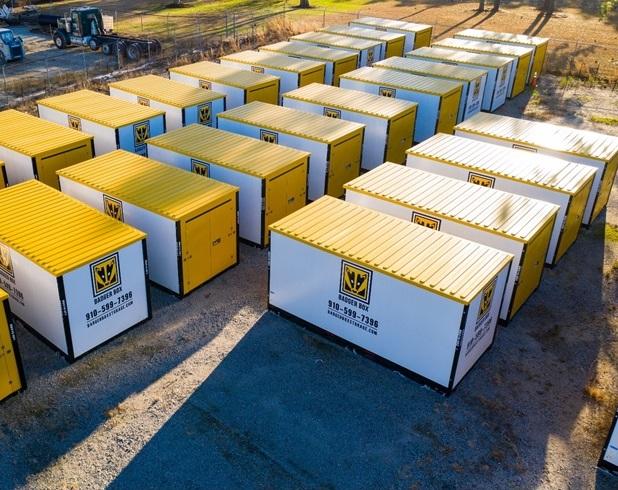 Portable Storage With Steel Roofing
Many mobile storage companies like to skimp on the roofs to cut costs. Plastic roofs are cheaper to make and easier to install, but they are not built to last and when plastic roofs fail, it means water will get into your storage unit. 
The Badger Box mobile storage unit features a fully steel roof. This roof is lifted on with a forklift and gently placed on top of a thick layer of gasketing. This gasketing ensures a tight seal and no leakage form the roof. The roof is secured from the inside with no exposed holes for water to penetrate.
Anti-Condensation Coated Ceilings
This is a feature that was specifically added to the Badger Box mobile storage containers for protection from the North Carolina humidity.
This coating, which looks like popcorn ceiling, is designed to prevent condensation build up and drip within the unit. This can be one of the leading causes of damage in a mobile storage unit that has an exposed plastic or metal roof. With the Badger Box, the humid air will not pool on the ceiling and drip. We are proud to report that we have had zero humidity related issues since our inception.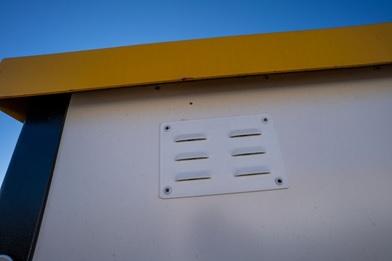 The air vents on the Badger Box are placed on opposite sides in the front and rear of the unit.
These vents will promote a gentle airflow through the storage unit and when combined with our anti condensation ceilings prevent humidity related issues in the storage unit.
The Badger Box container features latch style swing doors. These doors are easier to open than the roll up doors available on competing containers.
The doors on the Badger Box mobile storage units are especially heavy duty, but can be opened without having to bend down and provide convenient access for loading. The doors can be propped open to avoid blowing shut in the wind.​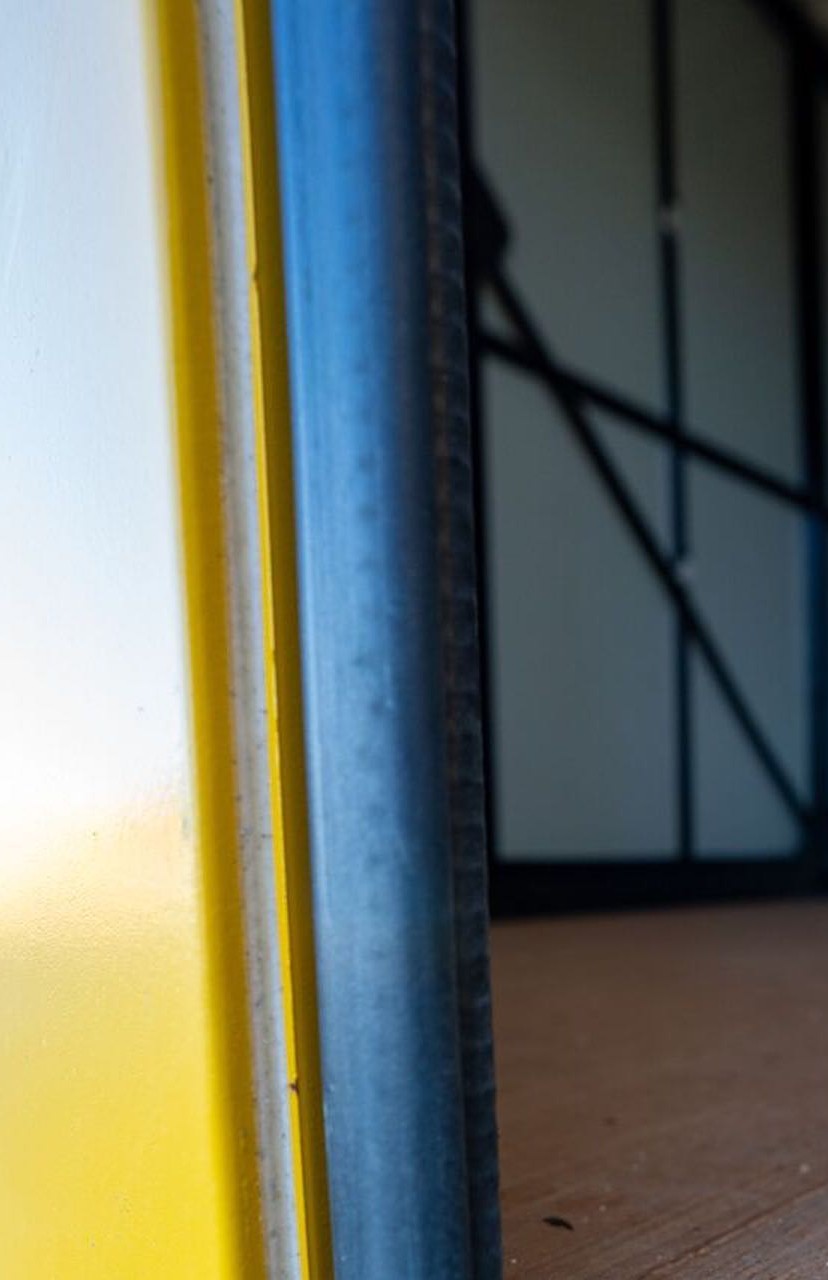 The Badger Box portable storage unit features weather stripping completely around the door opening. This weather stripping is compressed when the door is shut providing a tight seal and protection from the elements.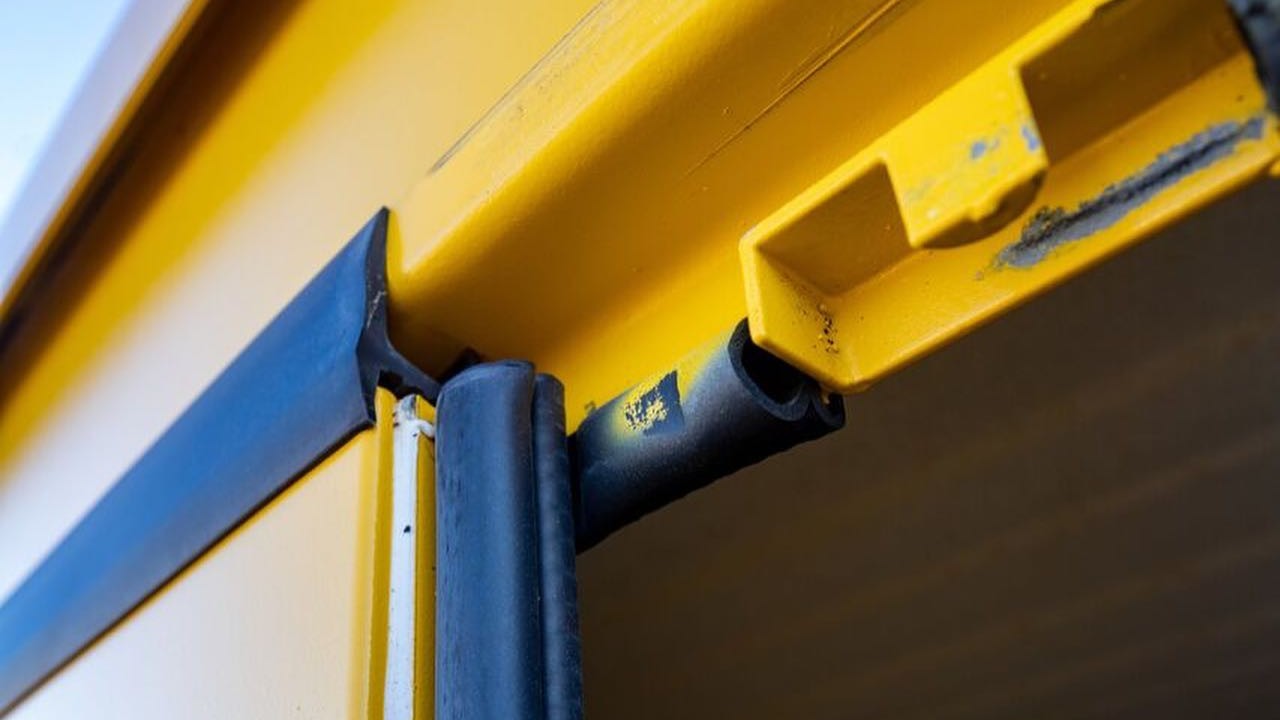 When transporting your belongings during a move they should be secured within the unit to prevent shifting while in transit. The Badger Box storage unit makes this easy.
There are 20 welded tie down rings located 3 ft and 5ft from the floor. You will always have a convenient place to secure your belongings.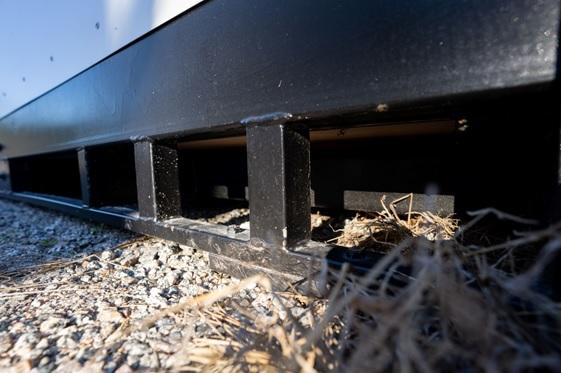 The frame of the Badger Box is fully sealed. This is important as it doesn't allow any space for water to penetrate and sit.
While this does not have a direct effect on the contents of the unit it could have an impact on your driveway.
When water is allowed to sit inside a metal unit it causes rust. When the container is moved this rusty water can run out and cause rust stains on your driveway. This will not happen in the Badger Box due to the fully sealed frame.