Mini Self Storage Options in Wilmington - Choose Badger Box Storage
Finding practical self storage in Wilmington, North Carolina isn't always easy. If you're tired of hassling with your current self storage rental company, make the switch to Badger Box. Our unique method of storing and transporting your items makes the process simpler than ever before. Badger Box strives to make our clients satisfaction our top priority, and we're ready to help you reach your goals. Whether you're moving into a new home, or need a secure place to keep your personal belongings, we're ready to lend a hand every step of the way. If you're done trying to rent self storage units the old-fashioned way, give our team of experts a call today and find out why our Wilmington self-storage solution is the best in town.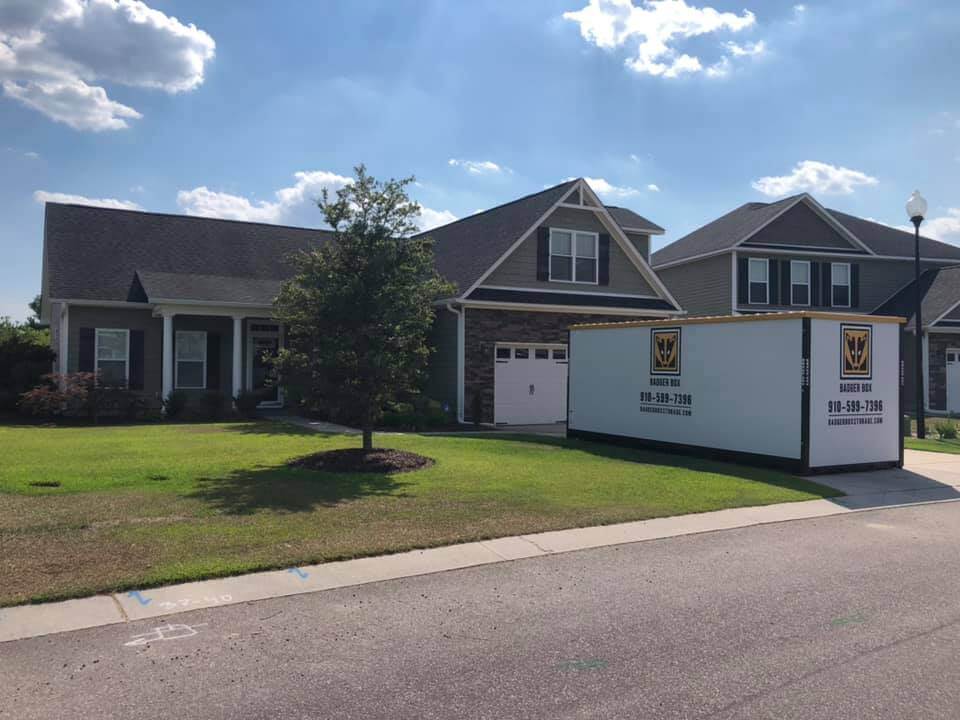 Why Choose Badger Box Over Other Wilmington Self Storage Units?
When you rented self storage units in the past, you probably had to pay separately for your moving truck to get your items there. That means expensive rental fees, temporary insurance, extra mileage costs, paying for diesel fuel at the pump plus hours of hard labor and stressful driving. Thanks to Badger Box, those days are long gone. The next time you're looking for self-storage in Wilmington, NC, all you have to do is call our office. Our reliable, experienced drivers will deliver your very own mobile storage unit right to your front door. Then you can load the storage unit at your convenience, and call our team when your self storage rental is full and secured. We'll take it to your new home, or store it at our location for as long as you need. Whenever you're ready to unload, we'll bring it to your new address, and pick it back up when it's emptied. There's no reason to be stressed out when planning your next move, instead let us do the heavy lifting while you focus on other important priorities.
Wilmington Self Storage Rental
Which Self Storage Rental Size Is Best for You?
Not sure which size is best for your Wilmington self-storage rental? We offer both 16' and 20' mobile storage units for a customized solution that fits your unique needs and budget. Our 16-foot unit provides just enough space for people living in an apartment or home with up to three bedrooms. Do you have a big household or an office space? Then consider our 20-foot model, which offers extra room for large furniture or equipment.
Looking for Better Self-Storage in Wilmington, NC? Call Badger Box
Have you been searching the internet for quality, affordable self-storage in Wilmington, North Carolina or the surrounding area? Then call Badger Box today. Our friendly, knowledgeable staff are ready to answer any questions you may have and can also help schedule a convenient appointment for your next Badger Box drop off or pick up.