Portable Self Storage Units in Shallotte NC - Badger Box Storage
Are You Searching To Rent Self-Store Units In Shallotte Area?
Look no further as we offer reliable portable storage container rental in Shallotte, NC and all nearby cities. Rent a self mobile storage unit in Shallotte today. Are you planning your next move? Then you're probably already looking for reliable storage units that can keep your items safe. Let the experts at Badger Box Storage deliver a convenient solution. We offer quality portable storage units in Shallotte, North Carolina and surrounding cities. You can say goodbye to the hassles and headaches of conventional storage rental in Shallotte, thanks to our innovative mobile alternative. Call our office today and find out how our mobile self storage in Shallotte can provide the perfect option for your needs.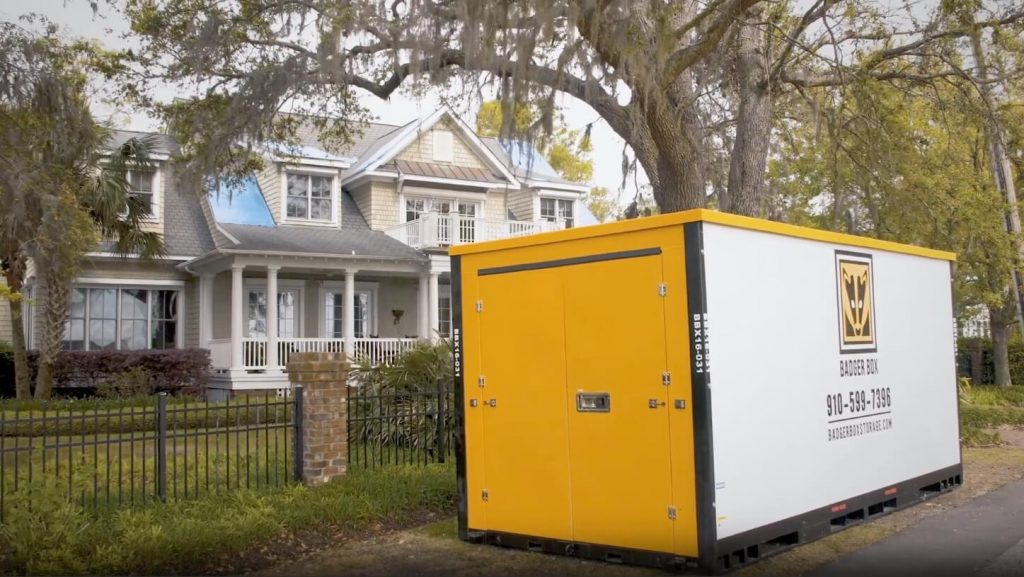 Benefits of Mobile Storage Units
With traditional storage units in Shallotte, customers have to do a lot of extra work. In many cases, they must rent a moving truck, and coordinate time for a friend to drive their vehicle from the pickup location. When the truck is fully loaded, they need to drive it to the storage facility, which could be a far distance away, and move all the items from the truck into the storage unit. When it's time for them to empty their storage, or move locations, they're forced to repeat the entire process again. This method significantly increases the cost of moving and takes a lot of time and energy. Thankfully, the experts at Badger Box have developed the perfect alternative. We will bring the storage unit to you. Our experienced drivers will deliver the unit to your driveway, where you can pack it with the items you wish to store away. Then, we will pick it up and haul it to our storage facility, where it will be well protected for as long as you need.
Storage Rental in Shallotte
Why Choose Badger Box for Self Storage in Shallotte, North Carolina?
The professionals at Badger Box always strive to provide the best quality services for our clients. We understand how important it is for your precious cargo to remain safe during travel and storage. That's why we have designed our containers to be extremely durable. Our steel containers can hold up to 10,000 pounds of weight and are made to withstand as much as 120 mile per hour winds. The containers are also well ventilated to reduce humidity. In addition, our Cardinal Mule moving system provides level lifting and gentle placement of the unit, so you can be sure that your valuables are handled with precision every step of the way.
Preparing for Your Portable Storage Rental in Shallotte
Follow these simple steps for stress free storage:
Step One: Choose the Right Container Size – We provide either a 16' or 20' container.
Step Two: Determine How Long You Need to Store Your Items
Step Three: Schedule a Time for Your Delivery
Step Four: Call Our Office When It's Time to Pick Up Your Unit
Are You Searching for Quality Storage Units in Shallotte, NC? Call Badger Box
Is it time for you to find dependable storage units in Shallotte, North Carolina or a nearby neighborhood? Then call the experts at Badger Box. We are proud to offer a reliable portable alternative to the traditional storage facility. Our specialists are always ready to answer any questions you may have and can also schedule a convenient appointment to deliver your mobile storage rental in Shallotte, NC.