With businesses needing to observe more regulated re-opening restrictions as they plan to slowly begin to operate at 25%+ capacity, there are more operational elements than ever before to logistically be able to comply with all of the new guidelines and restrictions.
Businesses like restaurants, retail stores, gyms, bars, churches and any other business that typically involves people gathering in groups of more than 10 people have even more of a challenge as they determine how to operate with full social distancing being implemented. As an example, retail establishments are required to direct workers and customers to remain 6 feet apart, clearly mark designated entry and exit points, provide assistance routing customers through aisles or lines with social distancing being considered, and even update their internal processes and systems that allow for more no-contact, curbside, drive-through, or contact-free checkouts.
For these businesses, one major challenge has been determining how to temporarily move all the objects that might make social distancing and some of these other requirements difficult. Well, businesses in Wilmington, NC and surrounding areas have begun contacting Badger Box Mobile Storage to be able to quickly and easily store any of their currently unused chairs, tables, furniture, supplies, or other items in an on-site or off-site mobile storage pod or box.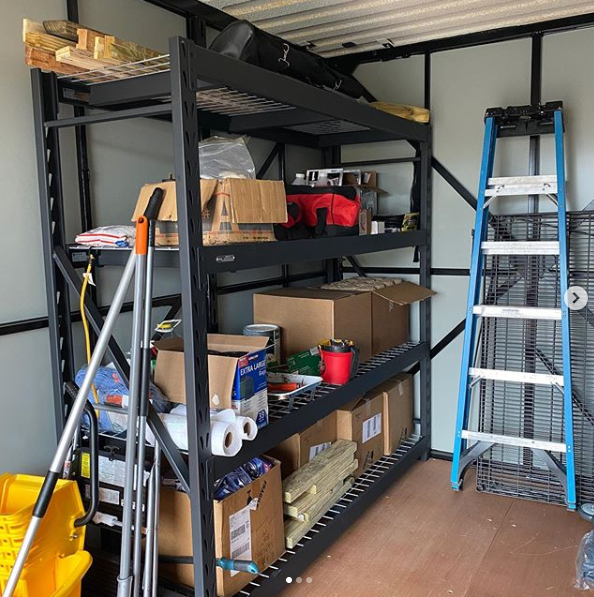 With various box sizes, the ability to have the box delivered and stored at the business location or at an off-site location provided by Badger Box Mobile Storage, many businesses have been able to quickly reorganize their establishment to accommodate social distancing, line directing, curbside or pick-up options, and more within just a few days.
Considering the additional stress and burden already on the shoulders of these businesses, this solution makes moving items out of their business significantly easier by providing the ability to quickly off-load any unneeded objects by merely walking out the front or back door of their business with the excess items and then either store the unit on-premises or allow Badger Box Mobile Storage to keep it off-site until the items are needed again.
Based on Governor Cooper's new orders, as of May 5th, some areas that have been permitted to slowly re-open their business at a reduced capacity are Wilmington, Shallotte, Wrightsville Beach, Carolina Beach, Ogden, Hampstead, Kure Beach, Oak Island, and surrounding North Carolina areas. By storing unneeded items on-site or off-site using a portable storage unit, these businesses will be able to more easily follow the mandate by providing floor stickers, offering designated seating or standing areas when waiting, offering designated standing areas when interacting with company employees, and even helping people navigate where to stand or walk when moving through the establishment.
Contact Badger Box today to learn more or book your Badger Box Mobile Storage Unit online today!