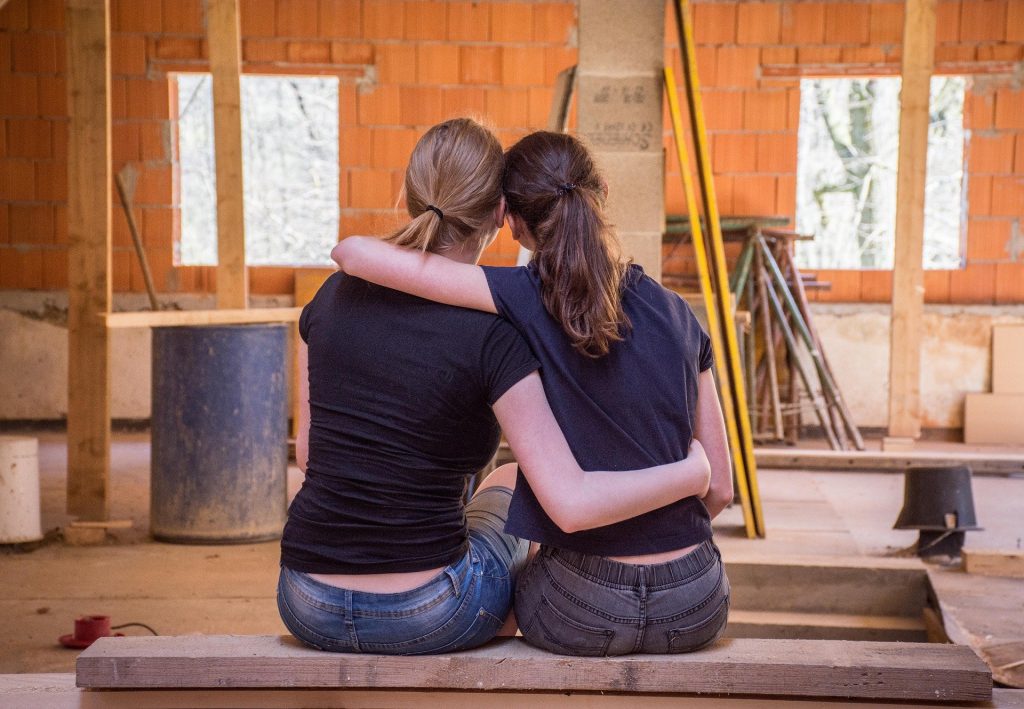 Renovation Storage Unit & Mobile Storage
Getting ready to start that much-needed renovation in Wilmington, NC or surrounding area? Upgrading to a fresh new look? You might want to consider a mobile storage unit to make your project less stressful and keep your valuable items safe.
Whether it be replacing or refinishing flooring, scraping that dated popcorn ceiling, or demoing for the construction of a new addition, sometimes a renovation calls for clearing some space and protecting your belongings.
We know that the construction process can often be stressful before achieving that amazing desired result. Where do you put all those belongings that need to be moved? What if the renovation lasts longer than expected? Let Badger Box make this renovation stress free by bringing our mobile storage solutions to you!
We'll drop off the appropriately sized container right in your driveway where you can load it with any belongings that need to be moved and protected at your convenience. You can keep the container at your home in your secure storage container where you'll have convenient access to any belongings you may need.  Once your project is complete, call us when it's empty and ready to be picked up.
If you have a longer-term renovation project, we can store your container at our secure storage facility and deliver it to you when you need it. It's that simple!
Security and Peace of Mind with Badger Box Mobile Storage
With Badger Box mobile storage units, your belongings will be safe and sound no matter what happens during the renovation. Our containers are fully portable and are made of high-grade steel and when secured with a disc lock provide the utmost protection for your belongings. Our storage units have air vents and anti-condensation coating that prevent excess humidity and moisture in the unit even during the hot humid Carolina summers.
Ready to get started on that renovation and need storage in Wilmington, NC or the greater surrounding area?
Give Badger Box a call today. Our friendly staff is ready to answer your questions and guide you through the reservation of your mobile storage unit. You'll love how easy and stress-free it can be to get that new look you've been after. Let your home be your sanctuary with that new flooring install, or remodel.