Whether you plan to travel abroad for a few weeks, months, or years, you have to think about your belongings' safety while you are away. You could consider leaving your possessions in your rented house and continue paying rent for the time you will be away or move them to an international moving storage facility for safekeeping until you return.
The storage facility is more effective than leaving your stuff in a rented house, especially if you will be away for months or years because it guarantees your belongings' safety. In this article, we will discuss the various types of storage strategies available for families moving abroad.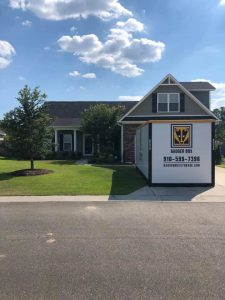 Types of International Moving Storage Services
There are two main types of international moving storage services available today: full-service storage and self-storage. With full-service storage, the storage company comes to your house to collect the items and returns them at the agreed time. They load your belongings into portable storage units and ship them to their storage facility. The storage company also creates an inventory of your belongings, including photos, serial numbers (if there is any), condition, etc. with self-storage, you have to transport your belongings to the storage facility yourself and pick them up when you return.
While the self-storage option is cheaper than full-service, it can be somewhat inconveniencing, especially if you do not have a truck to transport the items. In that case, you will have to hire a portable storage unit and transport services, which could inflate the overall cost. It also takes a lot of time to pack and transport all your belongings to the storage facility.
Types of International Moving Storage Facilities
Indoor Storage
Indoor storage facilities are very common in urban areas because there isn't enough space to build outdoor storage units. These facilities are ideal for storing valuable and delicate items that require climate-controlled conditions. With this facility, you are assured that your expensive items are safe and properly preserved. Although indoor storage facilities are cheap, the budget for keeping the buildings warm and ventilated increases the overall storage cost.
Outdoor Storage
These storage facilities are ideal for storing less fragile items such as vehicles, trailers, and boats. The good thing about outdoor storage facilities is that they offer larger storage units than indoor facilities. Also, they allow you to drive in and out of the storage unit quickly and without a hassle because they are spacious. However, they do not guarantee you as much protection as the indoor storage facilities.